Customer Experience (CX) has always been part of a company's core deliverables. A brand is judged to be successful depending on the CX that it delivers to its consumers. Previously, the emphasis was always on creating a great product or providing an excellent service. CX was still among the main priorities but it never was the number one factor for companies. But now, in this new normal, where COVID-19 is ruling the roost, the focus on customer experience is at an all-time high.
COVID has forced companies and organizations to start from scratch all over again. As consumers are confined to their homes amidst the pandemic, their only way of interacting with their favorite brands is via the internet. In short, they have become more digitally-empowered than ever before. As a result, it has become quite challenging for brands to retain their existing customers and gain new ones. This is where digital customer experience has a larger role to play. 
Customer Experience: The Critical Factor
No matter how good a company's product or service is, if the CX is pathetic, the company will not survive. This is how crucial CX has become for consumers. During these times of crisis, the CX expectations have tripled when it comes to digital engagement with their preferred brands. A company that was able to connect well with its consumers pre-COVID will have to deliver the same experience via digital during and after COVID. 
Today, consumers are more to glued to a digital screen in one way or another. Be it a mobile phone, a tablet, or a laptop, the usage metrics of a digital device has increased substantially. If marketers can tap into this behavioral trait and find a way to keep consumers engaged, they will be able to establish a deeper relationship with them. Yes, it takes time to build a brand-consumer relationship. But if every digital interaction can be nourished as per the liking of a consumer, the impact will be immense.
How Marketers Can Improve Digital Customer Experience
History has shown that focusing on CX during a recession has worked well for companies. As seen in the graph below, companies that focused on CX during the 2009 recession earned 3 times more than their counterparts.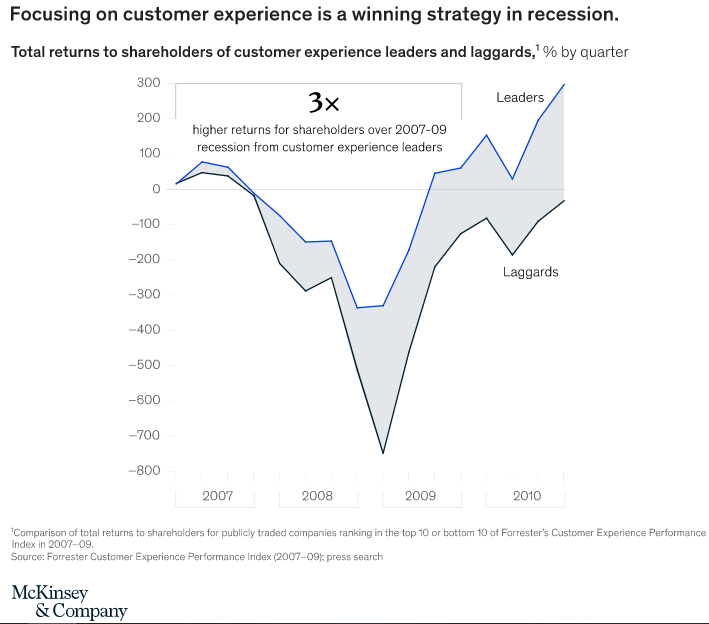 Image Courtesy: McKinsey & Company
Let's take a look at two ways in which marketers can orchestrate a great customer experience:
1. Investing in Martech Platforms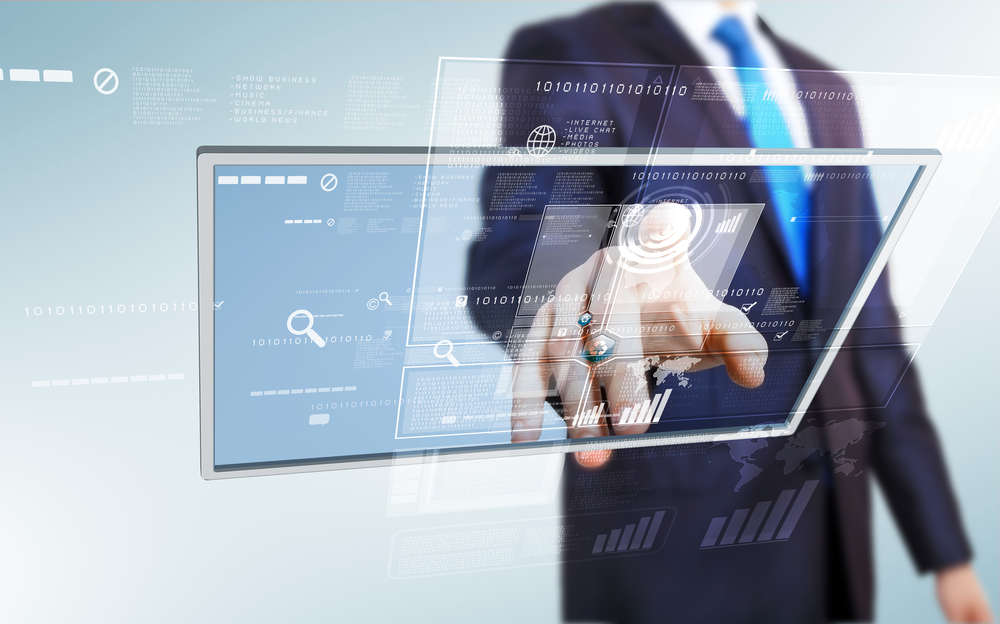 Investing in martech platforms will never fail for any business provided they choose those technologies such as Customer Data Platform (CDP) that ably support their business goals and objectives. Weathering this pandemic requires a considerable amount of investment in tools that enhance the customer experience. 
American retail chain, Walmart has been making sizeable investments in digital channels over the years. The company's omnichannel capabilities and its distribution infrastructure has made it second-best in the overall e-commerce sales in the US. Now, as America is the worst-hit country from COVID, Walmart is still doing decently well compared to its rivals thanks to its martech platforms. 
2. Adding a Human Touch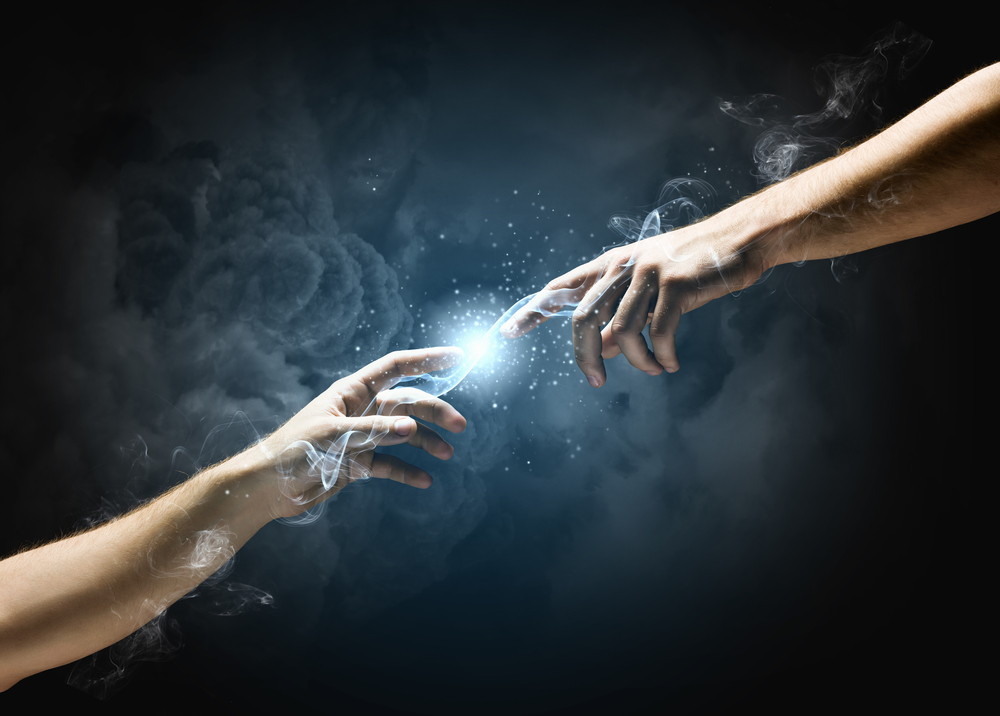 For industries such as banking and insurance, the human element should be taken into account. The profitability and survivability of these industries depend a lot on forging the right customer relationship. And this has always been done in person since time immemorial. But currently, as the situation has changed, the human element must be injected when and wherever customers require them, especially via digital channels.
For example, a customer who gets in touch with an insurance company's call center will be happy to have the option to do a video call with a real person. The video call is the necessary human touch that the brand delivers to the customer. This greatly increases his customer experience and the trust that he has in the brand. Another example is of using hybrid chatbots. Normal chatbots are limited to a routine Q&A setup. But hybrid chatbots give the user the chance to interact with human personnel. 
Such customer-centric approaches deepen the relationship between the customer and the brand.
In Conclusion
COVID-19 has been a wake-up call for marketers across the globe. Organizations must start thinking of restructuring their technology stack, business models, and distribution networks. It's time that they re-strategize how they can redefine their customer experience. Investing in digital martech platforms will be a wise move that can assist in crafting and enhancing a user's digital experience. They are also bound to help in retaining existing customers and winning new ones in the new normal.
By Bijoy K.B | Senior Associate Marketing at Lemnisk