CX or Customer Experience is a term that is most revered among digital marketers. The reason? This single term can determine the success of an enterprise in this era. Today, thanks to the pandemic and the dependence of the average consumer on digital tools and technologies, the importance of CX can never be understated.
A McKinsey report stated that, of all customer journeys, 60% of them were digital. And the pandemic's arrival has only increased it tremendously by 3X! Customers have become more like digital entities as their primary brand interaction is digital. This article is dedicated to formulating a CX strategy to help enterprises in 2023. 
The CX Strategy that Enterprises Must Adopt in 2023
1. More Focus on Digital CX
In 2020-2021, most enterprise marketers realized the importance of digital CX and invested in various martech tools. However, only a few companies have invested in game-changing technologies that can help them weather any crisis such as COVID. Most companies have only implemented a basic marketing automation tool that can assist them in basic online user targeting. Such basic tools don't have the ability to deliver a great digital customer experience.
Therefore, as the first step towards this strategy, marketers need to put more focus on delivering great experiences to all their customers. To do this, they need to deeply understand every customer's journey, their needs, their expectations, their purchase intent, their click propensity, etc. So they need to invest in a tool that can give them a complete picture of each customer. Right now, the only tool in the market that can do this is a Customer Data Platform (CDP).
2. Leverage First-Party Data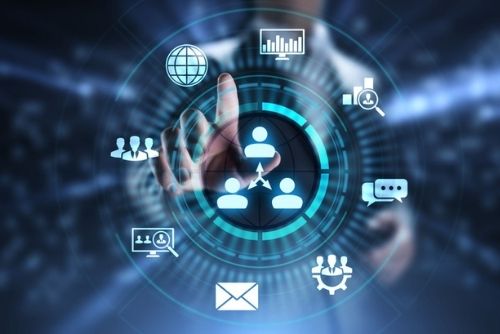 With the impending deprecation of third-party cookies, the only option left for marketers is to focus on their own first-party customer data, which is actually great. Third-party data was never as accurate as first-party data. It makes sense only if it's leveraged from trusted and valid sources. First-party data, on the other hand, contains detailed intricate information of each customer that enables enterprise marketers to craft contextually-relevant personalized user journeys. 
They need to latch on to collecting and unifying this data from every customer touchpoint and channel. A unified data repository for each individual customer can in turn churn out a 360-degree or single unified view. Analyzing this view can aid marketers in extracting insights that are highly relevant and meaningful for customers. Armed with this knowledge, they can devise the perfect CX that users will definitely be satisfied with.
3. Build an Omnichannel Real-Time Experience
Customers currently are making a purchase decision when they are sent a personalized offer in real-time. The right message at the right time on the right channel can result in an immediate buying decision. This needs to be replicated across all channels that the customer prefers. It's all about consistency. A consistent experience over channels (omnichannel) that the customer frequently uses is the missing factor that transforms a "mediocre" CX into an "excellent" CX. 
Thus, an omnichannel real-time experience needs to be built that can strongly & positively influence the customer perception of a brand. This is what marketers must strive to achieve. But there are many tools in the market that marketers can use. A CDP again stands tall in this regard as it gives a clear picture of a customer's preferred channels and touchpoints. Moreover, coupling it with an AI engine can help marketers overcome the barrier of real-time interaction.
Wrapping Up
Adopting the ideal CX strategy in 2023 can lead to massively improving digital conversions, customer loyalty & advocacy, and retaining customers who were planning to switch to a competitor brand. The mandate is clear – create an experience that gains the customer's approval, and the rest will follow!
By Bijoy K.B | Associate Director – Marketing at Lemnisk