Continuing with our commitment to release one awesome feature every week, here's what we bring you today – Facebook Anonymous Audience Export.
Facebook Anonymous Audience Export Release
As a marketer, you are already capturing behavioral data of users on your website using Lemnisk, creating segments of interest, and then activating them on different channels.
In parallel, you may be firing Facebook pixels. And then creating retargeting audiences on Facebook. So what's the problem here?
The Pain Points
1. You are creating audiences twice – on Lemnisk and on Facebook. Extra work!
2. Segmentation is not in sync. Each tool is maintaining its own intelligence. Extra confusion!
3. Facebook segments can only use behavior data. And not granular data from other sources. E.g. if the user is already a customer, you may want to promote an offer to them.
The Solution
With Facebook anonymous audience support, you can create segments on the Lemnisk platform – and sync them in real-time with your Facebook Business Manager account. And since the Lemnisk CDP can stitch many more data sources (CRM, offers, email responses, etc.), your Facebook retargeting can become that much sharper and better.
To reiterate, this feature does not require an email or phone number as the basis for segmentation. That's too easy!! 🙂
You can be up and running with Facebook Audience Export in a matter of seconds. When you create a segment on Lemnisk, go to the Channels tab, click on Facebook. And while entering the engagement details, select "External Id". You're set. The audience will now appear in your Facebook business manager account with the same name as "Engagement Name".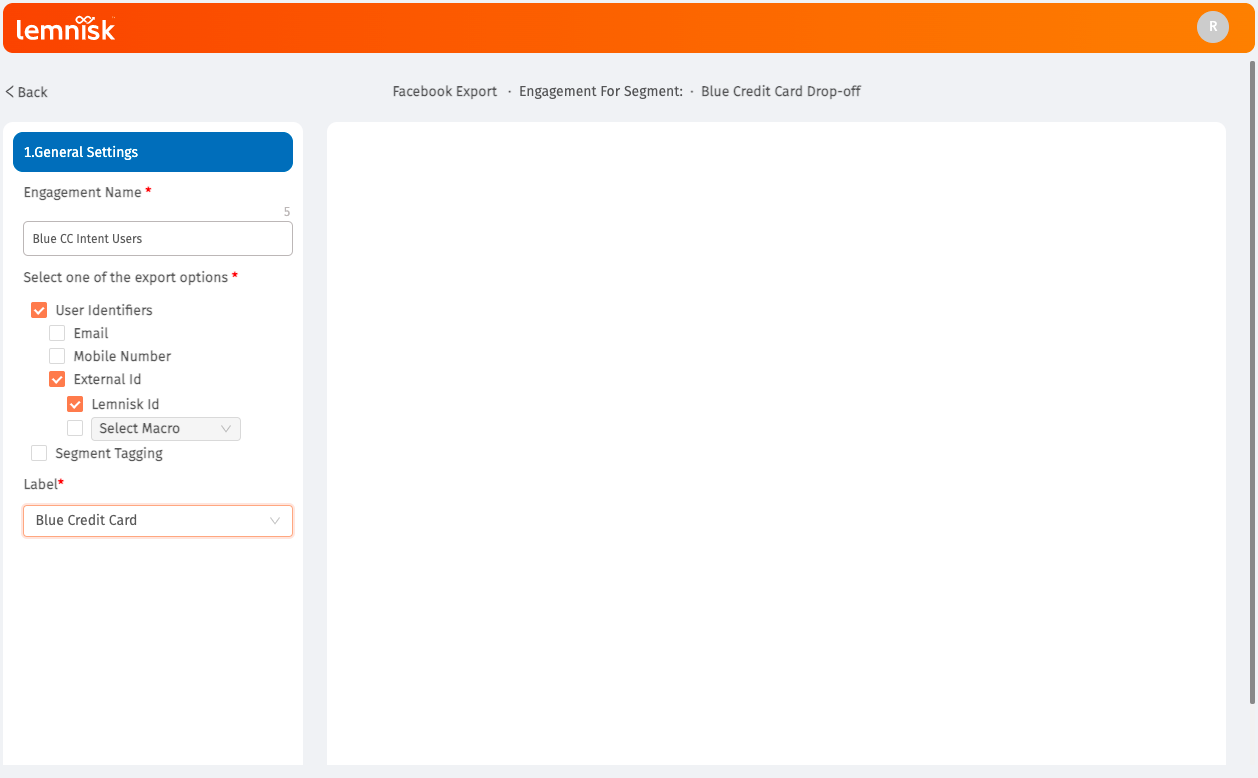 Contact your Customer Success partner if you'd like to explore this further or write to us at marketing@lemnisk.co.
The celebration will continue – powerful capabilities and analytics on journeys, deeper analytics on your CDP events, funnels, and path diagrams to know the best conversion paths. All coming soon, on your Lemnisk platform.
By Bijoy K.B | Senior Marketing Manager at Lemnisk