In our previous releases, we introduced new features in the Reporting module which included new measures, event and funnel metrics, and path metrics. Continuing to the commitment to add more value to the Reporting module, we introduce you to Campaign Report.
Campaign Report Release
With Campaign Report, you can access new measures such as Total Users, Unique Users Targeted, Unique Clicks, and Cookies Captured at a segment or engagement level. You can select any time range to view this data such as the Last 7 days, Last Month, This Month, etc. or you can choose any custom time range.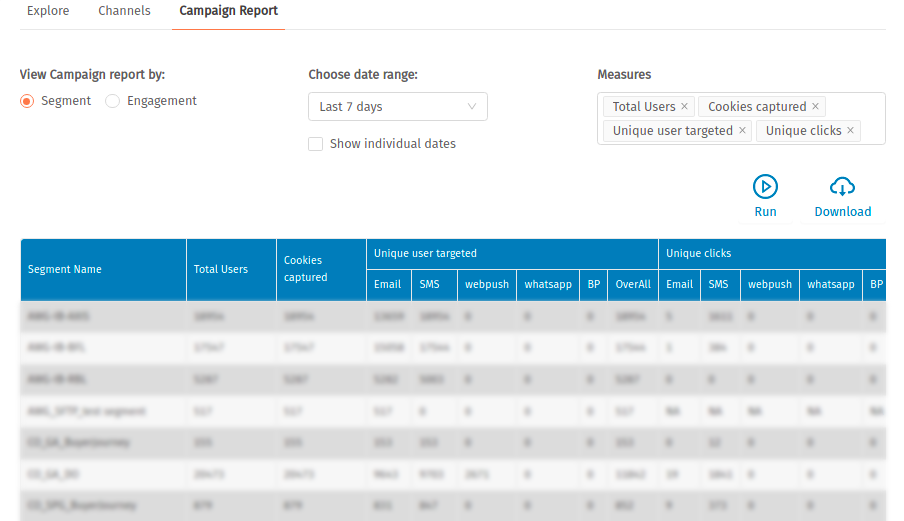 To provide a more holistic view of the funnel, we have also added more measures apart from the ones listed above. The users can also select additional measures such as Bounce, Sent, Open, Leads, Conversions, Opt-ins, etc. You can even export the report in CSV from the UI.
To know more about Campaign Report, or if you would like to enable it, please reach out to your customer success partner today!
By Bijoy K.B | Senior Marketing Manager at Lemnisk