We at Lemnisk, have an ambitious vision of offering a platform that allows customers to not just centralize customer data but also quickly act on real-time intelligence. We are super excited to release our Adobe Launch private extension today.
Lemnisk<>Adobe Launch Integration
The Adobe Launch integration allows marketers to launch Lemnisk Javascript pixels in a very intuitive and friendly way directly from the Adobe Launch user interface. What's more, they can even configure and send events to the Lemnisk Customer Data Platform (CDP) from within the Adobe Launch UI itself. So whether it's a user profile or track or page event, they can simply configure it from the user interface and send it to Lemnisk with additional parameters. Specific user identifiers that they want to map into the Lemnisk Customer Data Platform can also be configured easily.
Launch Configuration
1. Go to Adobe Launch, pick a Property.
2. Once you are inside, click on "Extensions".
3. Search "Lemnisk", you will get the Lemnisk extension.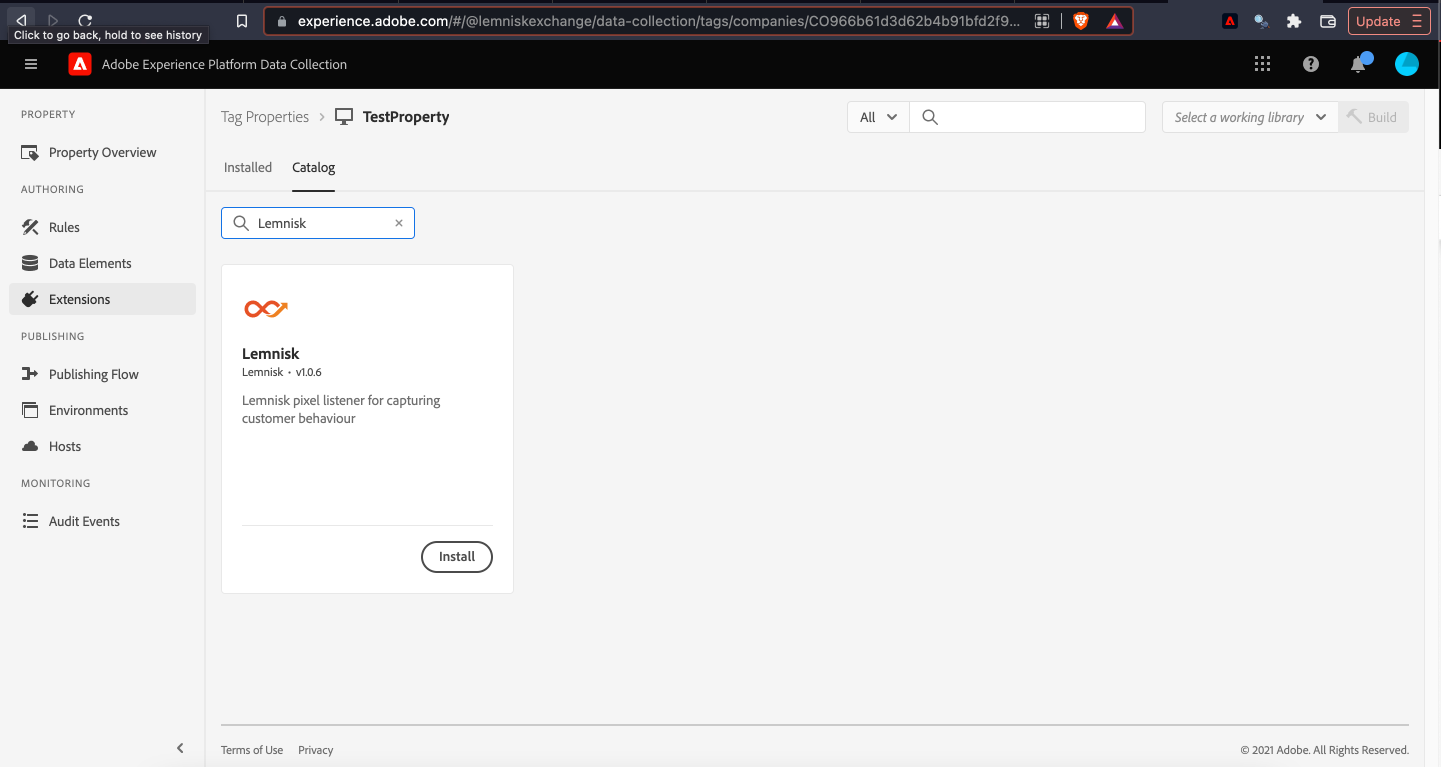 4. Click the "Install" button.
5. Fill in your "Client ID" and "Write Key". You can reach out to your Lemnisk customer success partner for these details (or get it from the Lemnisk CDP UI). Click "Save".
Action Configuration
1. The Lemnisk team will share an "Event Tracking Plan" in an excel sheet. This will talk about which website "Events" should trigger which Lemnisk Extension "Actions". Please configure them. For example:
2. Let us configure a Page Action. Created a Rule named "pageLoad", triggered by "Core" extension, "Window Loaded" event. Click on the "Actions"/"Add" button.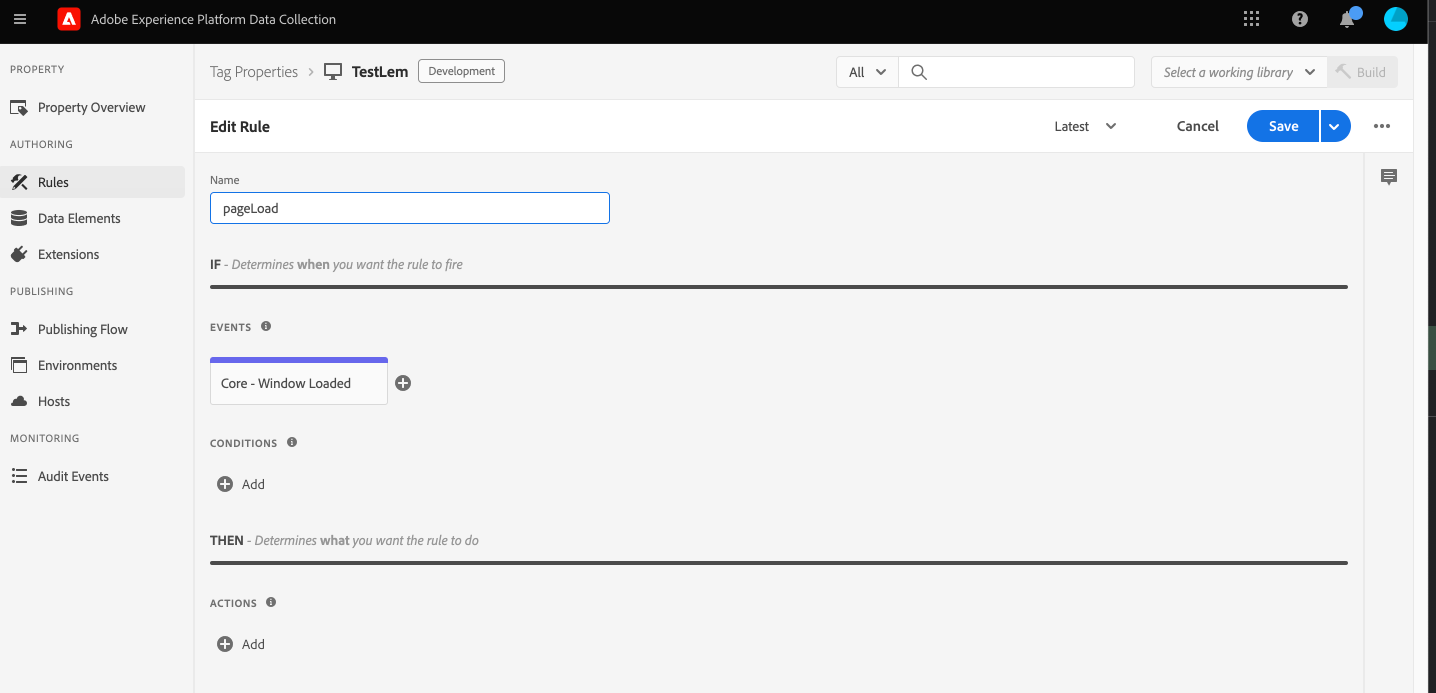 3. From the "Extension" dropdown, select "Lemnisk".
4. From the "Action Type" pick "Page".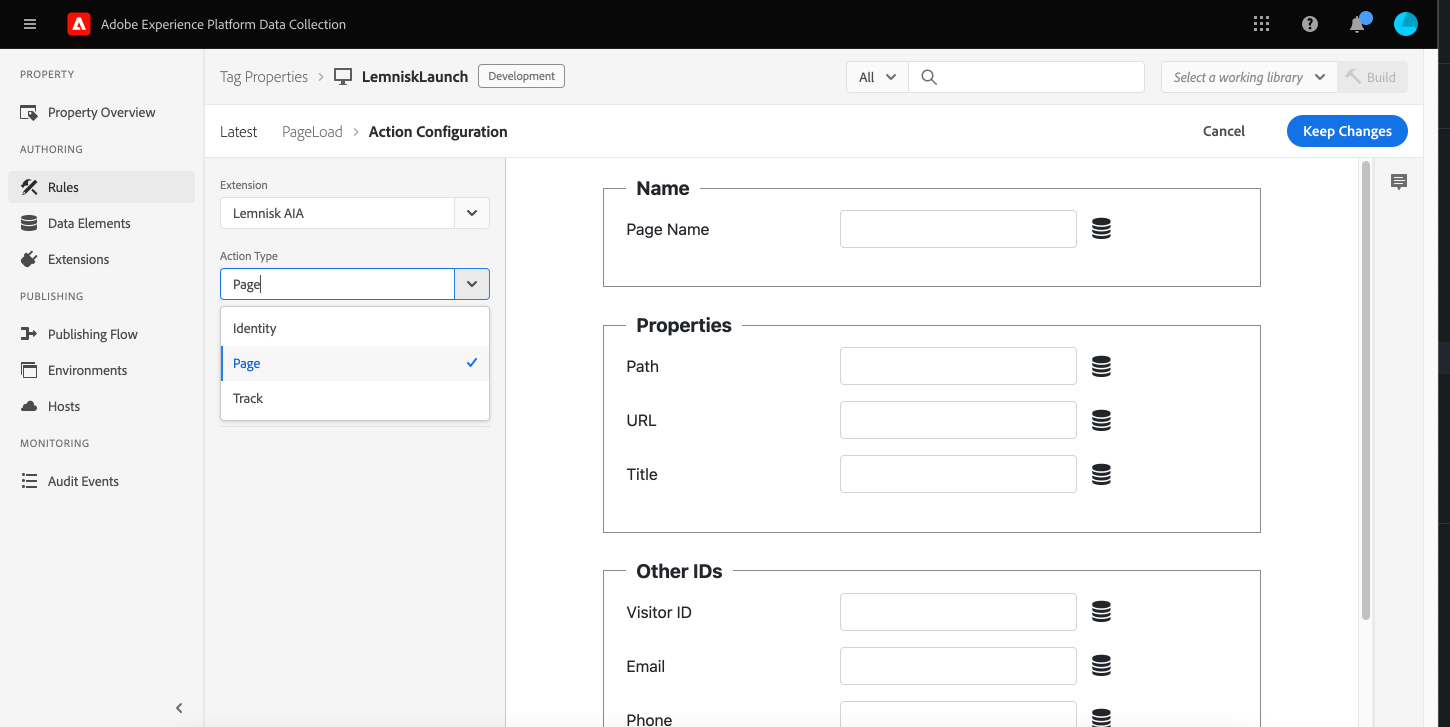 5. Please fill the appropriate fields, if needed you can use the Data Element icon next to the text fields.
6. Picking data elements. Once done, press "Keep Changes".
7. Now press 'Save'.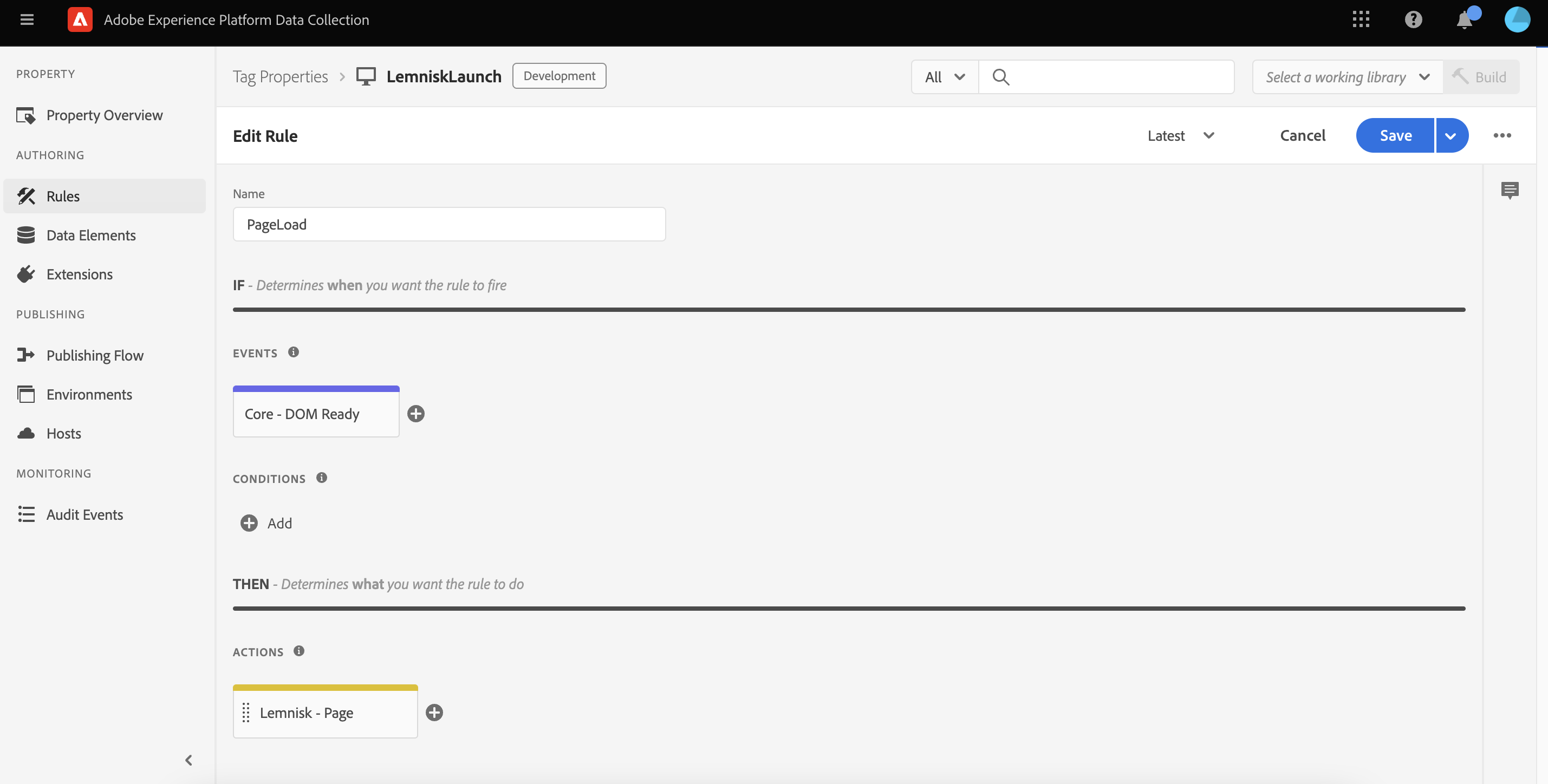 That's all. You can follow Adobe documentation for deploying these changes in your dev/staging/prod environments!
If you are a customer with Adobe Launch as a tool, you can be up and running with Lemnisk in a matter of minutes. The integration is available as a private extension and will be made public soon.
Contact your account manager if you'd like to explore this further or write to us at marketing@lemnisk.co.
Upcoming Updates
Integrations into the Adobe & Salesforce marketing cloud ecosystems, deep integrations with Facebook's conversions API, and many other powerful integrations that will make your life as an enterprise marketer easy!
By Bijoy K.B | Senior Marketing Manager at Lemnisk