Customer data is getting more and more valuable with time. With the impending deprecation of third-party cookies, global enterprise marketeers have realized the importance and immense potential of first-party customer data. Using advanced solutions such as Customer Data Platforms (CDPs), they are able to unify data, extract actionable insights, and activate them across multiple channels and devices. As per a recent industry report from the CDP Institute, the industry is booming and is poised to reach US$ 1.6 billion in 2021.
Lemnisk's world-class & secure AI-driven Customer Data Platform is trusted by some of the largest enterprises in the world today. The company's growth in the APAC and Middle East market has been nothing short of incredible thanks to our amazing customers. We recently forayed into the US market to supercharge data-driven marketing for companies with our intelligent platform. 
On that note, Lemnisk is excited to welcome Timothy R. Steele as Senior Vice President – US Sales & Operations. In his role, Tim will be leading our expansion in the US market. With a career spanning over 25 years, he has a deep passion and understanding of the marketing technology space, client verticals, and the transformative value of a Customer Data Platform.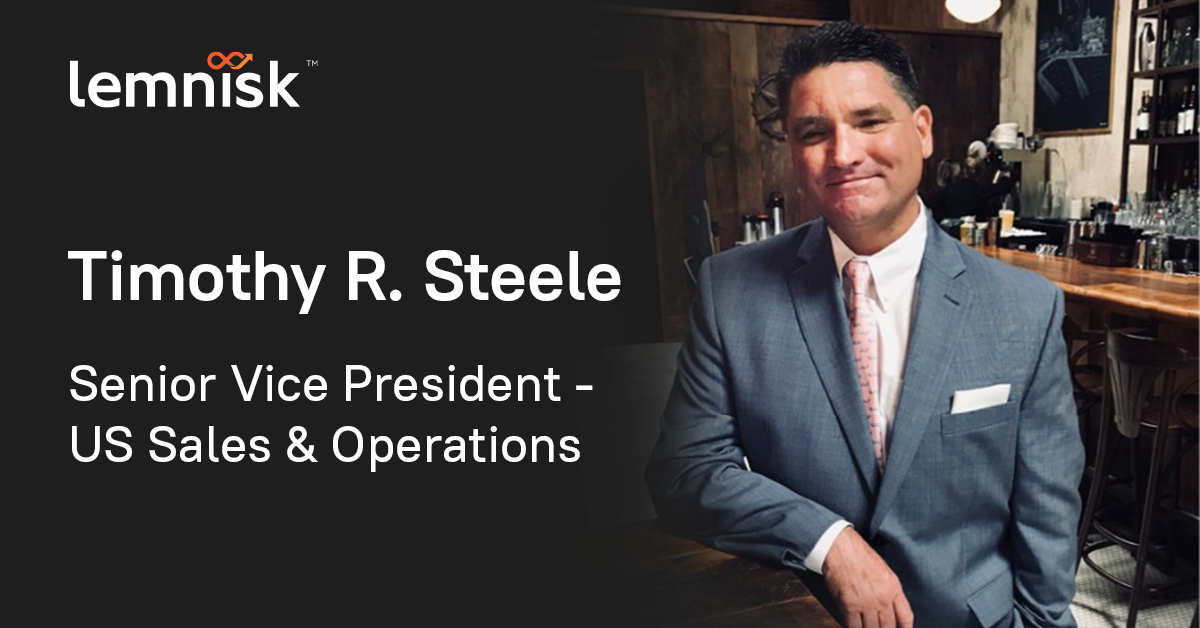 "Lemnisk's value proposition includes an innovative customer data and personalization platform that bundles managed services. Our cost-effective solution enables companies to deliver the best ROI through real-time personalization and orchestrating cross-channel customer journeys at scale. With Tim on board, we are looking forward to developing meaningful partnerships with organizations across diverse industry verticals in the US", said Subra Krishnan, CEO, Lemnisk.
If you are evaluating a CDP for your US-based firm, do drop your contact details here or directly connect with Tim on LinkedIn.
By Bijoy K.B | Senior Marketing Manager at Lemnisk