ATMs or Automatic Teller Machines have been available to banking consumers ever since the 1960s. Their primary purpose was to enable easy cash withdrawals for customers of a bank using a plastic card (known as the ATM card). Other features of the ATM included balance or account information inquiries, cash deposits, registration for other services offered by the bank, etc. In the recent decade, ads have made their way to ATM screens. They are mostly generic in nature where the same ad is shown to every customer who pays a visit to the ATM.
With the pandemic's arrival, ATM footfall reduced drastically. Banking consumers didn't want to risk withdrawing cash fearing that they would contract the virus from the paper notes. However, the introduction of vaccines brought some solace to the ATM industry. Banks tried to woo back customers by making the machines extra safe to use with the help of protective shields and antimicrobial coatings for screens and keypads. But they still faced two major challenges:
1. Consumers had become too used to doing transactions online via their laptops or from their mobile devices. Digital transactions had become quite popular with respect to purchases and money transfers. This led to a waning of interest in ATMs.
2. Users started demanding more personalization from their respective financial institutions. This meant that instead of generic ads, they expected highly personalized ads that were tailored particularly for them in all customer touchpoints which included ATMs.
Next-Gen ATMs: A Blend of Digital and Physical
Since last year, banks and credit unions have been putting in a lot of effort to make ATMs appeal more to consumers by enabling cardless transactions and mobile interactions. As digital user payments via mobile apps increased to an all-time high, it made sense for financial marketers to bring that feature to ATM machines. 
Banks such as Chase and Bank of America were the first to implement cardless transactions in their ATMs. Moreover, they also made it a point to customize the experience for users. Their most used feature was displayed along with personalized ads that users would be interested in.
This could be done in a more effective and profound manner if they employed a Customer Data Platform (CDP). A CDP can stitch together user data from various data sources of a bank and present a unified view for each individual customer. Therefore, delivering a personalized ATM experience becomes more easy and meaningful for marketers using a CDP's unified customer view. They can tailor targeted messages and offers that would resonate well with customers and enrich their experience.
1:1 Personalization via ATMs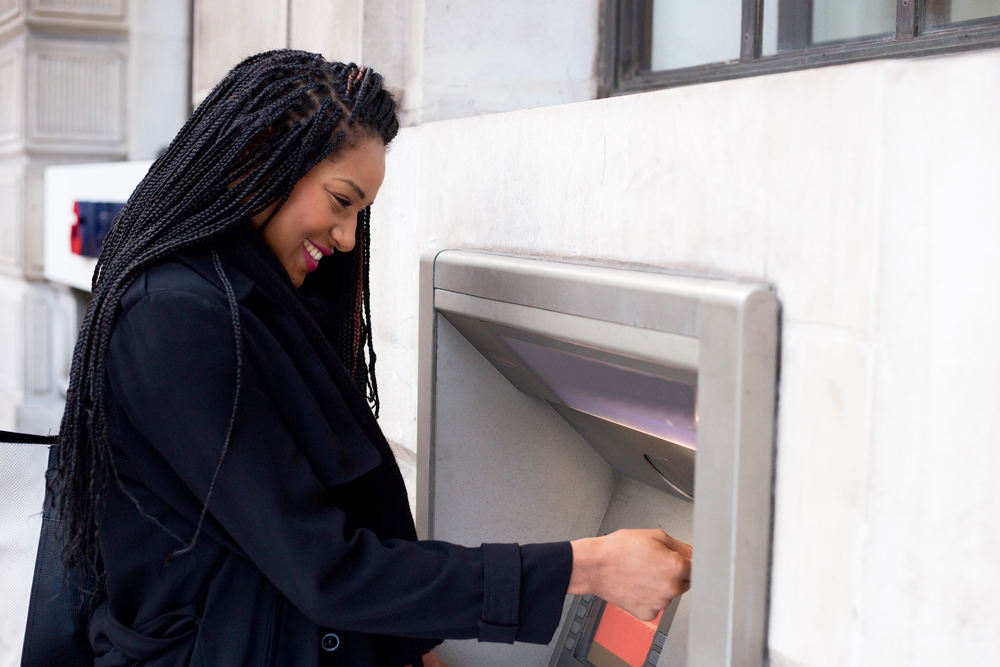 ATMs have gone from a basic "Welcome" message to a personalized message such as "Hi [First Name]" when a consumer swipes his/her card. But since users expect more personalization,  financial institutions can analyze user journeys at scale using a martech tool such as CDP and craft a highly personalized ATM experience for each individual user.
This could be something as simple as the most withdrawn cash denomination by the user or displaying a personalized offer about a credit card that he/she is interested in, etc. If the ATM is present in a mall, the user can be shown personalized offers available with the bank's cards in various retail outlets in the mall. In short, a CDP's unified view presents numerous opportunities for banking and credit union marketers to deliver contextually-relevant messages that will capture users' attention.
An Innovative and Exciting Future for ATMs
According to the ATM Industry Association, the goal of a future next-gen ATM is to integrate it into the mobile-digital ecosystem. Adding the functionality of downloading apps onto the machine enables consumers to interact with it directly from their phones. Other features that can be added are cryptocurrency transactions. The concept of universal cash deposits is also in the works where any ATM belonging to a bank can accept cash deposits from customers for any other bank. 
As per a recent research report, global ATM manufacturing is bound to reach 5%. This stat shows that there is renewed interest among consumers to start using ATMs again post-pandemic. In fact, to ramp up ATM usage, banks and credit unions in the US have used the strategy of installing machines in every place possible wherever the consumer footfall is expected to be high. If the above-mentioned customer-centric features are implemented in ATMs from next year, consumers will definitely welcome the next-gen, future-ready machines and the industry as a whole will bounce back without a hitch.
By Bijoy K.B | Senior Marketing Manager at Lemnisk