A leading global bank in India that offers a wide range of financial products and services including corporate and investment banking, consumer banking and credit, wealth management, and securities brokerage. The bank is owned by one of the largest banking corporations in the US. It has played a pivotal role in establishing important market intermediaries such as credit bureau, depositories, and clearing and payment institutions. The bank is also well-known for being a pioneer in IT enabled services (ITES) in financial services in Asia.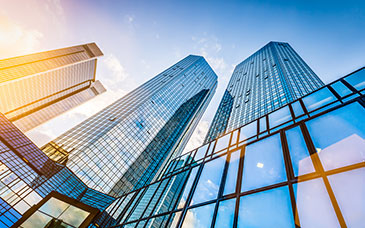 CHALLENGE
The bank wanted to grow new customer acquisitions by creating personalized experiences for users on the website and improve conversions with cross-channel engagement.

SOLUTION
Lemnisk was able to help the bank collect first-party website behavior at a user level – based on which the messaging was personalized for each user. Users were targeted with personalized engagements on and off the website through 3 specific channels – Onsite Notification, Web Push Notification and Banner Personalization.
RESULTS
The bank was able to deliver hyper personalized experiences for its customers across multiple channels which resulted in an increased user engagement.

140%
increase in User Engagement
2X
33% increase in unique repeat visitor conversion

2X
150% increase in click-to-lead ratio
2X
75% reduction in CPA of programmatic display conversions contributed by Lemnisk

2X
In 34% of Lemnisk contributed conversions, the purchase was made in the same session as clicking the ad "Our users expect a unique experience wherever they come in touch with the brand. The website is the logical place to start and we have seen a very high 140% lift in engagement due to personalization. We are keen to innovate on new use cases which will help us drive up new customer acquisition."
Director,
Marketing & Sales
Read More Success Stories