This Monday marks six straight weeks where we have released important features for you. And we intend to keep obsessing about you and keep releasing impactful features.
Yellow Messenger WhatsApp Integration Release
We have released WhatsApp integration with Yellow Messenger this week. Lemnisk's WhatsApp integration allows you to do the following:
Collect WhatsApp opt-ins from your users. You can subsequently communicate via WhatsApp only with users who have consented to receive notifications. Lemnisk will take care of all the technical aspects involved in this. Subsequently, you can select an opt-in template via our UI to send your opt-in users a welcome message on WhatsApp
Set up standard WhatsApp template-based engagements for any segment
Try out any template from our UI before sending it to your customers to verify how it will look on your customer's smartphone
Understand key metrics of WhatsApp campaigns such as total messages sent, open and failed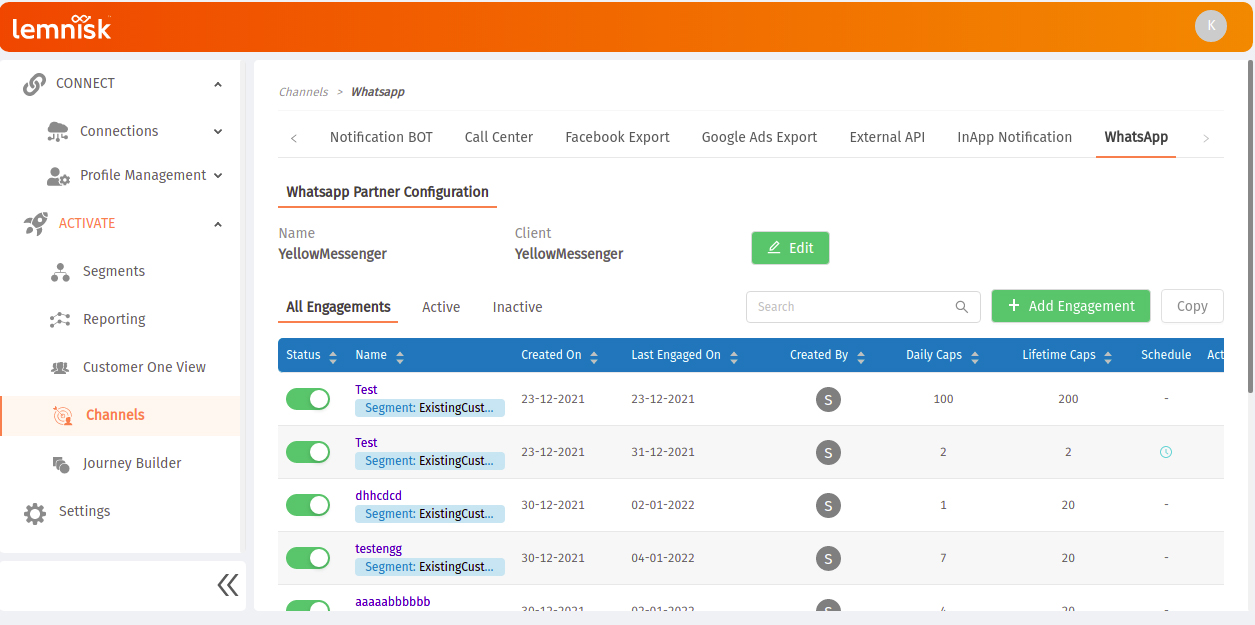 Coming soon – support for other providers including Gupshup and more metrics such as opt-in reports. So, if you have Yellow Messenger's Whatsapp service or if you want support for other Whatsapp providers,  please reach out to your Customer Success partner today!
By Bijoy K.B | Senior Marketing Manager at Lemnisk