Here's another incredible feature we are bringing to you on the Lemnisk Customer Data Platform.
Webhooks in User Journeys Release
When we think of marketing automation, one of the core use cases is building and managing user journeys. However, quite often, traditional marketing automation tools allow a limited set of channels to be controlled via the journey canvas. In most cases, it's Email and SMS alone that are supported. However, as a marketing leader, you may want to hand over the customer experience to any number of tools that you use. Here are a few examples:
– Hand journey over to an agent by exporting the user/audience to Agent CRM
– Hand journey over to your mobile analytics partner for app activation
– Hand journey over to your web optimization tools
– Hand journey to your ATM vendor
Lemnisk Journey Builder now supports this as part of the Webhook export feature built into the Journey Canvas. Now, you can add any number of tools into the Lemnisk CDP and access them while crafting user journeys.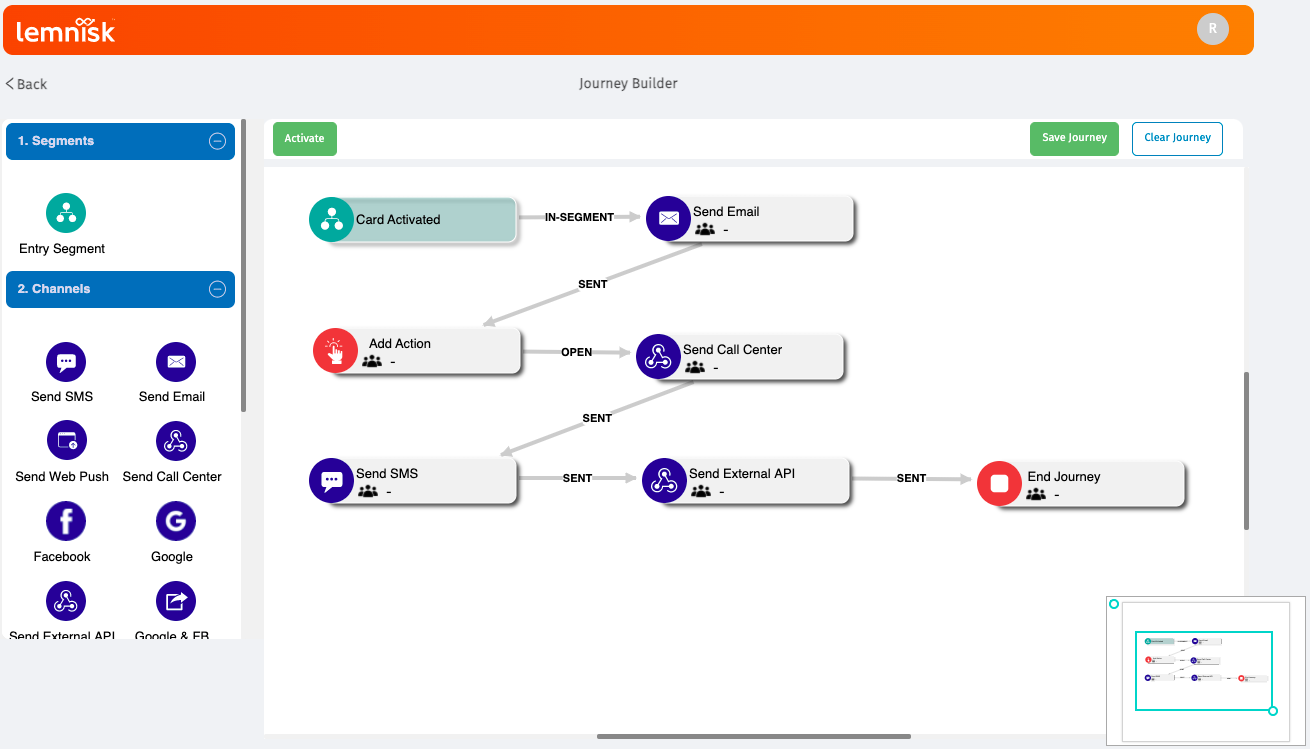 This is a path-breaking feature for our customers. And one that demonstrates how Lemnisk's vision separates from a plain vanilla Customer Data Platform or Marketing Automation platform. We are bringing the best of these worlds together – and giving you, the customer, unprecedented power in crafting your world-class customer experience!
Contact your Customer Success partner if you'd like to explore this further or add new webhooks. Or write to us at marketing@lemnisk.co.
By Bijoy K.B | Senior Marketing Manager at Lemnisk