Today, customers in any industry, interact with companies through multiple digital touch points. This is especially true for financial services customers. In the past, these customers largely interacted with financial institutions by visiting their offices in-person or via calls. With the internet becoming highly affordable in recent times, customers are increasingly opting to engage with banks, insurance companies, and other financial services providers through various online channels.
This immense digital channel adoption has become an eye-opener for marketers in sectors such as banking, as they get to explore a variety of use cases in their customer engagement strategies.
The Rise of Digital Channel Adoption in Banking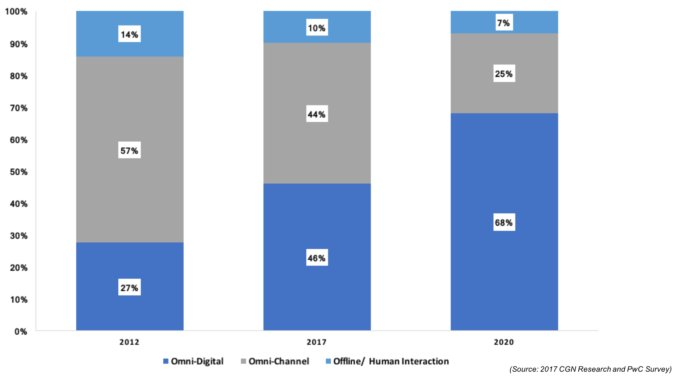 The above graph shows the migration of banking customers from 2012 – 2020 to digital channels. If customers are going to opt for online banking, through devices such as mobiles, tablets or laptops, the banking industry needs to re-think its customer engagement and conversion strategy.
As there are multiple digital channels to choose from, it has become critical to identify the most preferred customer channels, in order to increase user engagement. Delivering an enriching customer experience can have a positive impact by increasing online conversions and the overall company revenue. Keeping in mind that each user is different from the other, it is extremely important for a marketer to be able to target individual users with:
a) The right message
b) On the right channel
c) At the right time
Although the digital migration has been great, customers aren't fully active on these channels. Here are some strategies that banking marketers can use to increase online engagement:
1. Pre-approved or pre-qualified offers for existing customers:
Provide existing customers with pre-approved or pre-qualified offers. Examples of providing such offers for online and/or mobile use is the cross-sell of "Next Best Offer" for existing customers through low-cost channels like the website, push notifications, and digital advertising.
2. Setting positive defaults:
New digital channels can be positioned as the "standard" by banks. In this case, customers would need to "opt out" of a channel strategy instead of having to 'opt-in' to a channel.
Sure, the KYC channel exists and it may even be end-to-end, however, you are now losing sight of your customer. You no longer have a single view or single history log as they transact and engage over various channels. This is not so much about the channel, but rather ensuring that as an organization, you have a CRM that caters for new channels. Your product design also needs to center on the customer, rather than disparate products.
The Need to Simplify the Customer Journey
Consumer satisfaction and loyalty are built over time, through a series of daily interactions combined with sales and service experiences. Banking organizations need to make the digital and physical processes involved in a customer journey simple. This requires collaboration across departments that are used to working in silos. For most companies, the investment should begin with streamlining the routine and improving the episodic sales and service interactions over time.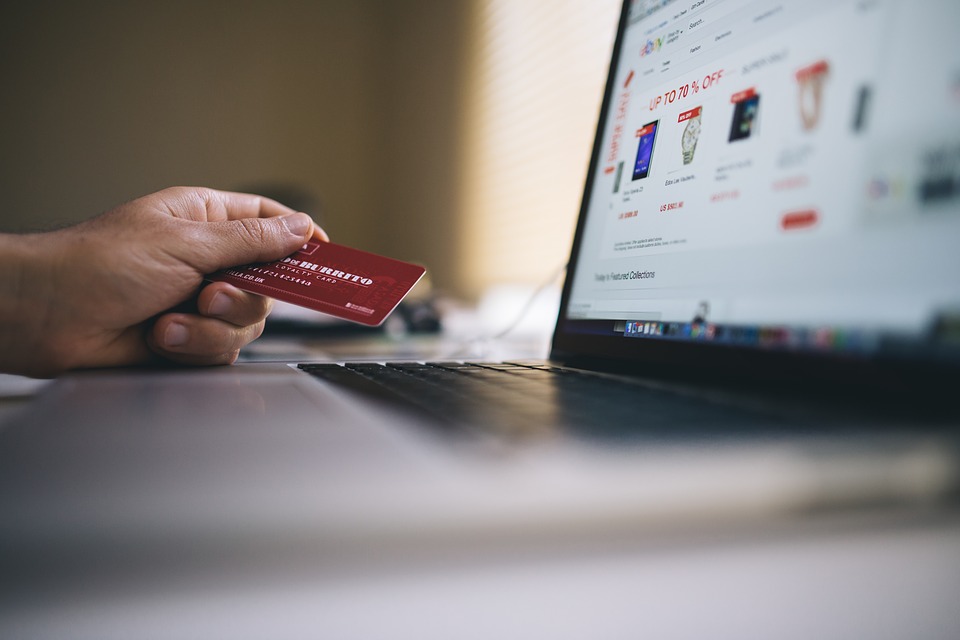 Let's take the example of an omnichannel customer who needs a credit card solution. If he reaches out to a bank for the same and feels that the time taken to identify his request, process the application, and finally approve the card is not smooth, he is going to go for a bank that offers a better experience. The banking industry, therefore, needs to understand that an end-to-end digital engagement is an essential aspect of a renewed customer experience. And for that, they must:
– Offer products and services through the preferred channel of their customers
– Create a new value proposition for better customer engagement
– Create a real-time contextual information delivery model for customers
Consumers are regularly evaluating their digital partners to determine how they can make their daily life easy. The winners, in the long run, will be those banking institutions that can deliver delightful user experiences through a customer-centric engagement strategy.
By Bijoy K.B | Senior Associate Marketing at Lemnisk
One response to "Digital Channel Adoption: An Eye-Opener for Banking Marketers"