HDFC Bank is India's leading premiere private bank providing a wide range of financial products and services to its 32.6 million customers across hundreds of Indian cities using multiple distribution channels including a pan-India network of branches, ATMs, phone banking, internet banking and mobile banking. HDFC Bank is the first private bank in India to acknowledge and embrace the role of technology in marketing to create a consistent and personalized experience for its users across all digital touch points.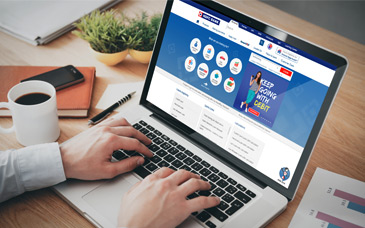 CHALLENGE
Create a relevant and personalized site experience centered around HDFC's product lines across credit cards, auto loans, two wheeler loans, personal loans and loans on credit cards for each user.

SOLUTION
Lemnisk helped HDFC Bank classify each user on the website as an existing customer, returning visitor, and new user and collected user behavior on the site. For existing customers, HDFC bank did 1:1 personalization. For new users, specific personas like travel enthusiasts, etc. were identified. Ads were shown to users on high performance and brand-safe inventory.
RESULTS
The focused personalization strategy resulted in much higher engagement from users and improved the funnel lead conversions.

1.82M
users were served personalized offers


150%
increase in click-to-lead ratio
2X
75% reduction in CPA of programmatic display conversions contributed by Lemnisk

2X
In 34% of Lemnisk contributed conversions, the purchase was made in the same session as clicking the ad
"Lemnisk has the unique ability to combine online and oine data at a user level and use them in highly flexible personalization frameworks. This was key in executing our digital strategy and helped us increase digital conversions on our website as well."
Ashish Morone,
Head - Digital Marketing at HDFC Bank
Read More Success Stories