The success of a brand depends on how good your relationship is with your customers. In this digital age, customers can compare and review products and services at the click of a button. Therefore, it is paramount that they get a positive experience throughout their product/service journey, right from the awareness stage to the post-purchase stage. Achieving customer-centricity means you are putting your customers first, and at the core of your business. This would in turn help in increasing customer retention and customer loyalty rates.
So how can you achieve customer-centricity? Ravi Santhanam, Chief Marketing Officer, HDFC Bank spoke at the Customer Data Summit – Mumbai where he addressed the audience on how to tackle any business problem by asking the following questions:
a) Why are you doing this?
b) Who is your customer?
c) What is your offer?
d) When are you going to talk to the customer?
e) Where are you going to talk to the customer? What is their most preferred channel?
f) How are you going to talk to the customer?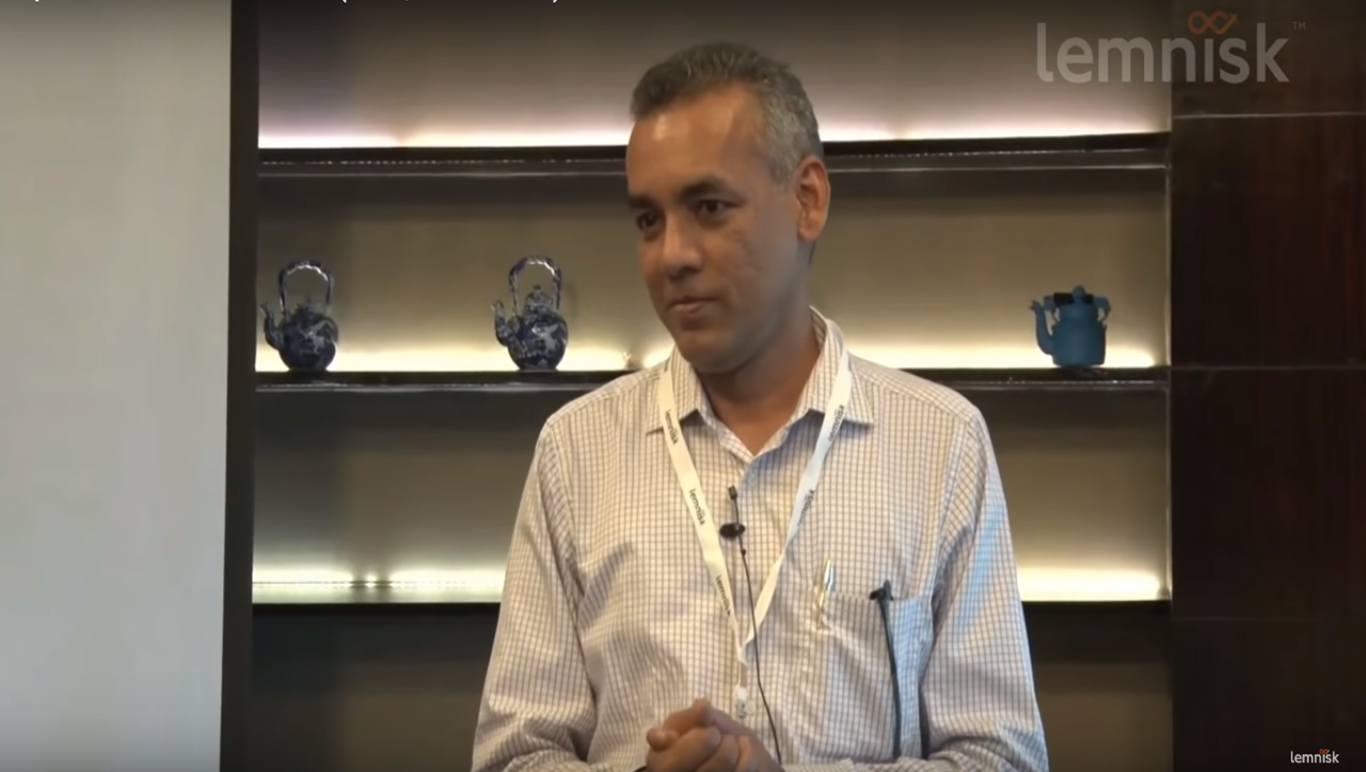 Watch the full video – Here
Why are you doing this?
This is the first question to ask when you face an issue with your digital strategy.
– Is your plan aligned towards increasing your subscription to a service that you are providing?
– Is your strategy focused on increasing the sales of a product?
– Are you engaging with the customer so that you can sell more tomorrow and not anything today?
You need to be extremely clear about what you want to achieve. If you don't, then your plan or strategy is bound to fail.
Who is your customer?
To target customers effectively, you need to understand their attitudes, as customer attitudes tend to drive their behavior. In the past, a lot of time was spent on talking to customers and understanding them. Who is the customer? What are his/her needs and expectations? Now, digital technology has made it easy to understand a customer. You just need to keenly listen to the customer's digital footprint.
For e.g. – if the customer is a travel enthusiast, you need to figure out the websites that he is visiting. For a sports enthusiast, figure out his favorite sport by looking at his online activity. Based on the information that you gather, you will be able to get an overall picture of your customer.
You need to store the information about what you have understood about the customer in some place. This is where a customer data platform (CDP) comes in. A CDP gives a 360-degree view of your customers which includes both behavioral and transactional data. It helps in understanding "Who" is your target market segment for your objective.
What is your offer? When are you going to talk to the customer?
A sale happens only when you have the ability to understand the context of the consumer's life. If you are not able to understand the context and are unable to pitch in at the right time, it never works. For example – If you ask a customer to buy a car by availing your bank's car loan, he/she will not do it. But if you know beforehand that the customer is planning to buy a car in the near future, you can immediately pitch your car loan offers and can expect to get a response from the customer. This is why context and timing are so important.
Advanced digital tools enable you to know what a customer is looking for at various points in time. By listening to their digital footprints, you can create sharper customer segments that would be well-suited to your product or service offerings.
Where are you going to talk to the customer? What is their most preferred channel?
Using channel response rates, you can deduce the most preferred channels of customers. Whether it's a notification or paid media or other social media, the response rates give you important information such as the time, place, etc. This will help you become more customer-centric. It will also reduce spam and other irrelevant messages as you will be direct with customers for the most relevant thing that they want from you.
How are you going to talk to the customer?
Earlier, we used to measure a campaign's success by performing a consumer research. Now with the help of data, you can personalize and test it in many different ways. Artificial intelligence can use the wealth of data from the CDP and help you to intuitively target the right customer for a particular product segment.
Data and AI allow you to personalize and test what campaigns to create in which marketing channel in order to reach a customer. The net communication is far more precise and relevant to the target segment and for the offer that you are providing to your customer. AI can help us in figuring out which customer segment is a proper fit for your product/service offerings.
The Road Ahead
Today, building a competitive advantage over your competitors depends largely on your customer-first strategy. The future is very bright for organizations that have a customer-centric culture. Thanks to advances in data management and digital technology, financial marketers can orchestrate personalized experiences on the preferred marketing channels of customers. This will help them in maximizing online conversions and driving-up campaign ROI with better optimization of their media spends. With data and AI as powerful allies, achieving customer-centricity is definitely within your grasp.
Watch the full video – Here
By Bijoy K.B | Senior Associate Marketing at Lemnisk