In today's digital-first economy, customers are referred to as digitally-empowered customers. This has been largely due to the proliferation of the internet and smartphones, which have become increasingly affordable across the world. As a result, the average customer is spending a lot of time online and interacting with financial services companies with respect to their products and services.
It has been ten years since the great recession that severely crippled the banking, financial services, and insurance (BFSI) industry. Now, in 2018, the industry has recovered its capital position owing to a steady growth in recent years. The market has however become highly competitive and financial marketers have to reconsider their customer growth strategy by focusing on new digital technologies.
Unlike in the past where customer interactions were happening offline, BFSI marketers are now faced with the uphill task of increasing customer engagements online. So, what should they do to bolster their digital marketing efforts?
Here are 4 useful tips:
1. Leveraging Big Data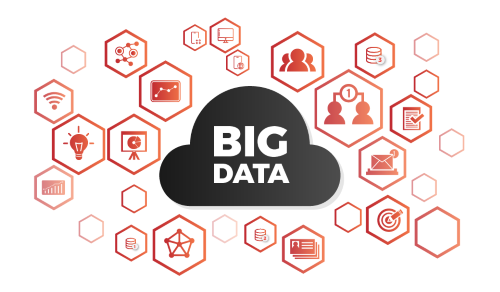 The BFSI sector is sitting on a gold mine of data that includes a variety of customer information such as transactional data, engagement data, behavioral data, etc. If this Big Data of information could be broken down and segmented for each customer, it would make it simple to know the customer better.
Financial services firms can use the information to create a credit risk assessment for all their customers. If all customer data could be brought together in one place, it would be much easier to map a customer's journey. This is where financial marketers could explore the concept of a single unified customer view.
2. Personalizing the Customer Experience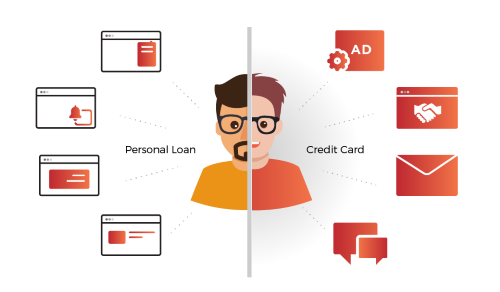 Adobe's 2018 Digital Trends in Financial Services report revealed that 28% of BFSI respondents ranked customer experience optimization as the 'single most exciting opportunity' in 2018. Personalization and targeting were chosen as a top-three by 37% of respondents in this sector compared to 23% of respondents across all sectors.
If a financial marketer has a single unified view of each customer, it makes it possible to deliver personalized experiences for each individual customer. Through real-time loan approvals and account openings, personalized services can directly help form tighter bank-consumer relationships. This, in turn, will grow in importance for customer retention.
3. Using Intelligent Digital Tools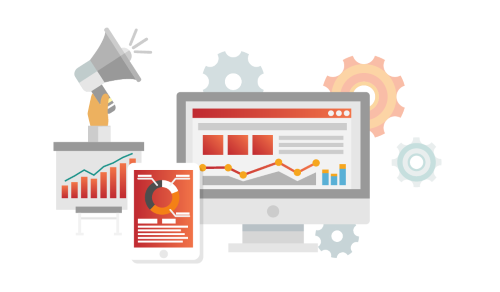 With the growth in digital technologies and rapidly changing customer expectations, financial services companies are no longer in control of the customer journey. They are forced to invest in technology that would help them understand a customer's buying propensity. Financial marketers, therefore, need to research the market for intelligent tools that would complement their digital strategy.
Choosing the right growth marketing platform can reap huge benefits such as drastically improving customer engagements and online conversions.
4. Using AI for Omnichannel Marketing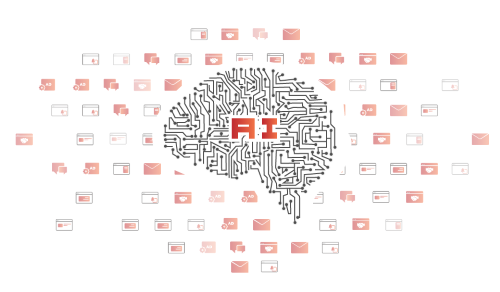 BFSI customers expect a modernized experience, thanks to the level of personalization they have come to experience from companies such as Amazon, Google, and Facebook. Although personalization is a top priority, it's also important to know a customer's preferred channel. Customers these days interface with financial services companies through various digital touch points and from different devices.
Brands have to maintain an omnichannel presence so that they do not lose out on any customer. Therefore it's vital to understand the right target channel so that the customer would be inclined to click or respond to it. This is where Artificial Intelligence (AI) comes in. AI can be used to detect the most favored channels of a customer and then send personalized messages to only those channels. This creates a robust customer relationship and boosts loyalty.
Thus, from leveraging Big Data to get a single unified customer view, to personalizing the customer experience using intelligent digital tools, to orchestrating channels using AI, companies in the BFSI sector can initiate channel-specific personalized marketing plans that enrich the overall customer experience and weave a strong relationship that lasts forever.
By Bijoy K.B | Senior Associate Marketing at Lemnisk